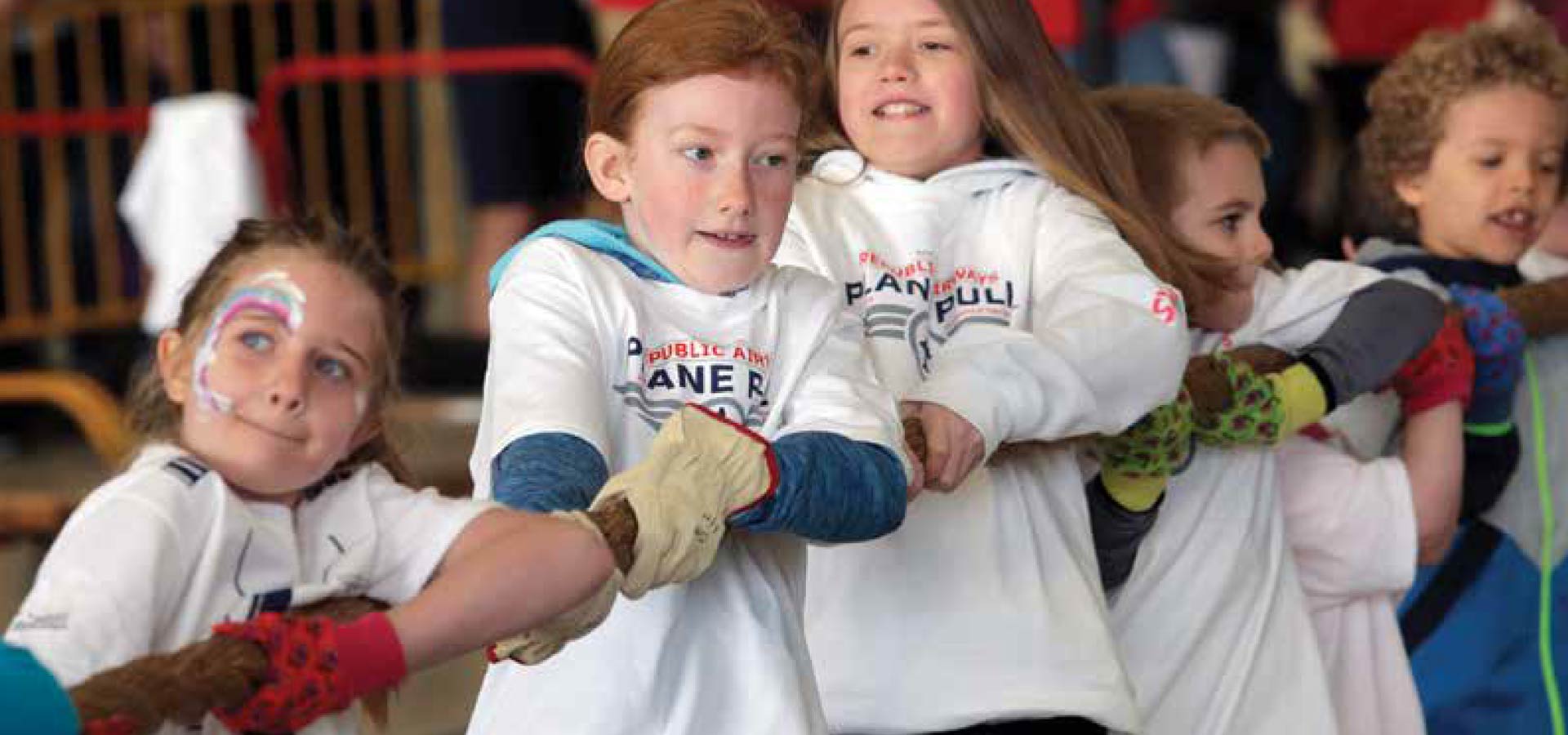 Plane Pull Event Supports Indiana Wish Children
Indiana Wish is excited to be a beneficiary of the 11th Annual Republic Airways Plane Pull!  The fundraiser offers a unique opportunity to engage in fun team-building, while helping grant hope to Indiana children suffering from life-threatening or terminal illnesses.
The Plane Pull is a family-friendly event! Kids will have a blast in the FREE Kids Zone, which includes games, bounce houses and prizes! Hot dogs, hamburgers, beverages, snacks, balloon animals and face painting will be available for purchase. And special guests and local celebrities will be part of the fun, too!
11th Annual Republic Airways Plane Pull
April 22, 2023
Check-in begins at 8:30 a.m.
Republic Airways Hangar
Indianapolis International Airport
3998 S. Hoffman Road
Indianapolis, IN 46241
Sign up to participate
Learn more
Be a sponsor